60s Oldies Blog Posts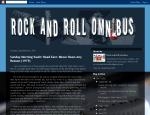 Gale Garnett was born in Auckland, New Zealand, and moved to Canada at the age of 11 in 1953. After high school, she chose to go into acting and singing. She got a parts in television shows of the early 60's, and made her New...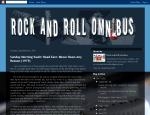 Bobby Fuller was born in Baytown, Texas then as a small child moved to Salt Lake City. Shortly after his move at the age of 12 to El Paso, his life changed forever like many others who heard Elvis Presley. More importantly, h...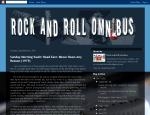 The Friends of Distinction were formed by Harry Elston and Floyd Butler who had been members of Ray Charles' backing band, The Hi-Fi's. When this group disbanded in 1966, the other members, Lamont McLemore and Marilyn McCoo w...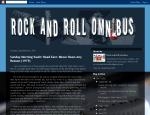 Sometimes a song can capture a moment in time and frame the zeitgeist of a movement more than any other medium. This song from it's first line, "I think it's so groovy now that people are finally gettin' it together" spells o...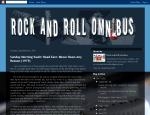 Richie Havens died this past Monday (4/22) at the age of 71 of a heart attack at his home in Jersey City, New Jersey. The last couple of years he had been dealing with poor health after a kidney transplant in 2010, although j...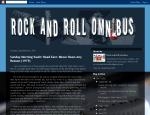 Musical covers can be a bit of an art form in itself. Just because someone records a song for the first time doesn't make it the definitive version of that song, although because it's first, it often is recognized as such. Th...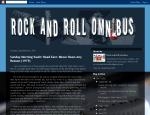 A few days ago we looked at Louisiana's LeRoux (http://www.rockandrollomnibus.blogspot.com/2013/04/sunday-morning-vault-louisianas-leroux.html), a band out of Baton Rouge. One could debate this, but they might not have been t...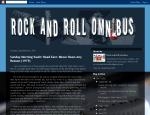 Connie Francis looked down at the letter in her hand. It was an acceptance letter from New York University offering her a four year scholarship. She ready to turn her back on what was thought at one time to have been a promising si...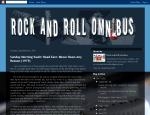 Most people my age remember the song, "Mockingbird" as sung by Carly Simon and James Taylor in 1973 that version reached number 5. Forms of the song has been covered by artists from Dusty Springfield to Toby Keith, but the so...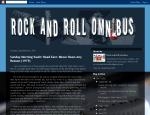 It was just a few days before their next tour, and songwriter Bob Gaudio was headed to finish work on a new single for The Four Seasons. In the Hell's Kitchen area of New York City, it was not unusual at stop lights for the poor to...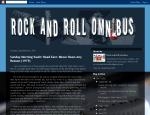 The early beginnings of this South African group go back as far as 1962. Over the course of the next three years there would be groups with names like, The Atoms, The Nevadas and The Zombies (no relation to the group with Rod...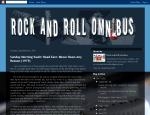 The Foundations had an all too brief run on the charts between 1967 and 69, but their influence went beyond what would be expect of a 60's singles band. Part of this was due to the background of the band. The members were fro...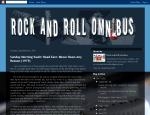 I have always thought that Dion has been on of the most unappreciated artists in rock and roll history. Part of this has been caused due to an overall negative view of musicians who broke through in a big way in the early 60'...