Abu Dhabi Winner Blog Posts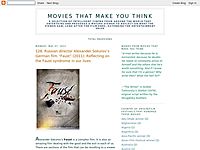 Iranian cinema has made impressive strides in recent decadesand Nader and Simin: A Separation isundoubtedly the crowning achievement of Iranian cinema in 2011. It is not often that any film wins three of the four top honors at a major festival such a...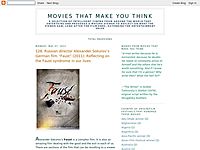 Good Russian cinema has always gripped me like no other; Kozintsev, Tarkovsky, Paradjanov, Mikhalkov-Konchalovsky and Zvyaginstsev are imprinted in my mind's eye and ears. And then along comes another, a certain Aleksei Fedorchenko. His Silent Soul...