American Mary Blog Posts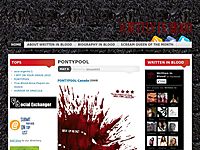 Synopsis: Alysa King plays Kylie, a teen who is coerced into a sexual encounter at a party by a popular boy (Aaron Chartrand), whose friends send video of it across social media. Her self-confidence in shreds, and her reputation in tatters, she is i...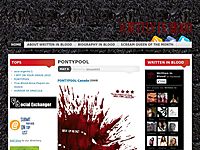 SEE NO EVIL 2-United States-90 Mins. 2014 Directed by Jen Soska and Sylvia Soska Written by Nathan Brookes and Bobby Lee Darby Let's face it-when we see the WWE Studios logo appear at the beginning of a horror film (or … Continue reading...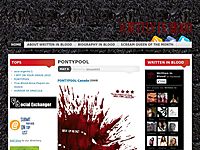 TORMENT-Canada-80 Mins. 2014 Directed by Jordan Barker Written by Michael Foster and Thomas Pound Torment begins with the home invasion and subsequent murder of a rural family by a group of unknown assailants, their faces hidden by hoods and shadow...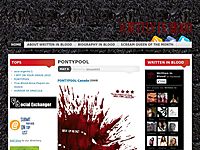 When it comes time to choose a Scream Queen the tried and true tradition here at Written in Blood is to choose a beauty whose fame derives from their work in front of the camera. However, for the month of May I've decided to grab tradition and...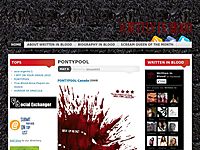 Let me begin by saying that there will be no spoilers in this article. If you watch Hannibal and wish to comment then please keep any spoilers to yourself. Thank you. Oh, and there's more after the cast photos. MAIN CAST SUPPORTING PLAYERS SOM...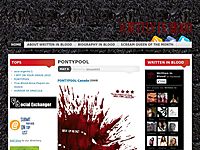 From American Mary and featuring Katharine Isabelle as Mary Mason and David Lovgren as Dr. Grant: I quit med school today, that shouldn't come as a surprise to you. I'm changing specialties Dr. Grant. Have you ever heard of body modificat...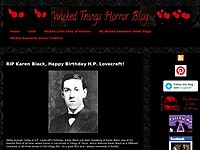 Ooooh, if you wanna watch a girl go from light to dark, American Mary is a flick that displays in full detail the transition of a good girl gone bad, very bad, badass even! Mary is a med school student studying to be a surgeon. She sutures ch...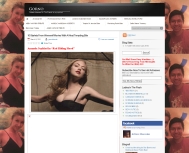 With the impending worldwide DVD release of "Dead Hooker In A Trunk" on 31st Jan, RIKKI GAGNE, one of the stars of the audacious flick is deserving of the plaudits. RIKKI is absorbing from the start as Junkie, the rock singer who together...