Animal Medicine Blog Posts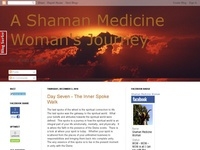 What we can learn from the Salmon As I sat in the stillness of the morning, I listened to the birds waken and watched the cloudy skies give way to the sun as it peeked over the horizon. I watched... A contemporary Medicine Woman walking a shamani...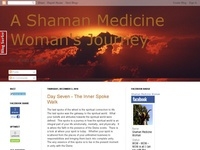 The Coyote, sometimes referred to as the "Medicine Dog" is about waking people up, sometimes shocking them into waking up. Coyote Medicine will stop you in your tracks to really see what our... A contemporary Medicine Woman walking a shama...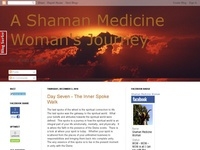 As one meditates, so one becomes. Each morning I arise to spend time in meditation, followed by a morning fire to watch the sun rise in the sky. It is my gift to myself; a time to reflect upon the day ahead, to ask for guidance, and give tha...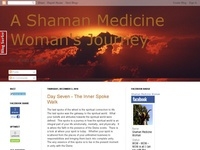 Photographer Julian Robles In January of 2009, I had one of my greatest teachers come into my life. I want to share with you how amazing of a teacher he has been for me. I can...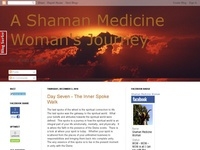 It is always interesting to me the symbolic meaning of nature and the animals that their with us. While many have these great animal totems like the wolf, tiger and bear, it has been my journey to have sometimes the smallest of animal teachers.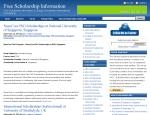 Junior Clinical Training Scholarships, Department of Veterinary Medicine, University of Cambridge, UK Study Subject(s): Veterinary Medicine Course Level: Training Scholarships Scholarship Provider:... [[ This is a content summary only. Visit my webs...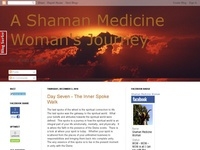 It is always interesting to me the way the energetic flow works. I had a conversation earlier today regarding the meaning of visitors from the winged kingdom. To look beyond the totem, go deeper, seek further what the message of the visit...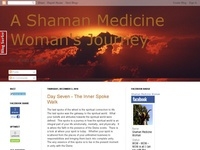 This morning as I sat at my morning fire to watch the sun rise and anchor itself upon the day, I was gifted a visit from three Hummingbird Moths. I have never noticed these beautiful creatures before in my garden. I asked what their medi...