Announcement Death Of Heaven New Book Free Ebook Blog Posts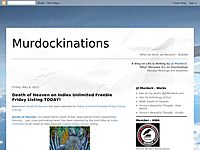 Awesome! Death of Heaven has been selected for Indies Unlimited Freebie Friday Frenzy Listing! Death of Heaven, my latest Horror novel of Epic Speculative Fiction proportions (hmmm... yes, cross pollinating here), has been selected by the kind folks...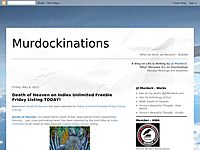 My new book of Horror and Dispair, Death of Heaven, is now available for free through Sunday, May 13th, on Smashwords in various formats. It will be out soon after on Amazon and in paperback. Let me warn you, this is not your Daddy's Horror nove...