Aperture Priority Blog Posts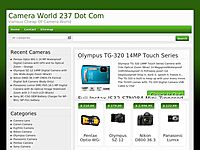 Wi-Fi Connectivity The Brightest f/1.4, 24mm, 3.3x Lens 3.0″ Swivel VGA AMOLED Display The Brightest F1.4, 24mm, 3.3x Lens With an impressive F1.4 lens, the EX2F delivers a wider range of aperture steps and shallow depth-of-field, providing the...
One of the best things to do in Japan is to snap photos on the surrounding buildings and scenery. The clean air, clear sky and perfectly tidy surroundings make all your snapshots look attractive. This was what I did when I was on my Japan travel a co...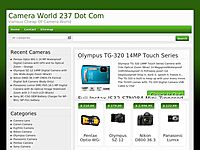 Sony DSC-RX100 20.2 MP Exmor CMOS Sensor Digital Camera with 3.6x Zoom 32GB Class 10 Memory Card – Sony Soft Carry Case Lens Pen Cleaning Tool – 25 Free Prints Zeikos Deluxe Screen Protector Zeikos Professional Wrist Grip Strap for Digita...
Cherry Blossom season has come to an end in Japan by now. I am lucky to have experienced the Hanami (flower viewing) for Sakura two weeks ago in Hakodate, Northern city of Japan in Hokkaido island. With my careful planning, I was able to catch the fu...
Brilliant. A simple word says it all. This is how I describe the cityscape view at night in Hakodate, Japan. Fortunately, with a steady tripod and my Nikon D7000 hooked up with Nikkor 10-24mm ultra wide angle lens, I managed to captured it at a perfe...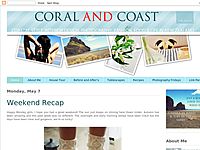 Today is our third Photography Friday tutorial and I hope you have all learnt a lot so far like I have!! I'm having so much fun learning my camera and today we will be teaching you how to set up your camera to shoot in...
Westminster Abbey, the tourism popular Gothic church in West of London, and also the venue where the royal wedding of Prince William and Kate Middleton took place. I missed to snap some photos of it on my Europe tour in year 2010 but fortunately and...
The most iconic architecture in Barcelona, Sagrada Familia is a Roman Catholic church designed by the local famous architecture, Antoni Gaudi (1852–1926). It is perhaps the most uniquely designed church one can find in this world. From interior to...
Tower Bridge is perhaps the most iconic structure in London. All travelers visiting London for the first time must at least take a look at this beautiful bridge connecting London East End to the Greater London city centre. It was constructed and comp...
Over the past few months there have been many daily searches to this site about depth of field and how to blur backgrounds. Professional photographers use this technique and this post will address some of these actual searches to this site, such as &...
Sometimes when taking a photograph you don't want your background to be focus as you might want the foreground. Normally you will want your subject to be in focus and the background to be either slightly out of focus or very out of focus.  In...