Apologetic Blog Posts
What's their Priority?"For there shall arise false Christs, and false prophets, and shall shew great signs and wonders; insomuch that, if it were possible, they shall deceive the very elect." Matthew 24:24.Another important aspect to consider i...
God helping me, I will be starting a series on how to identify false prophets. By false prophets, it includes but not limited to false pastors, teachers, apostles, evangelists or whatever title they decide to parade themselves as. The burden to writ...
How to download MySword Bible ModulesUsing MySword App To Search For Bible Verse Tutorial on using MySword Bible appSOFT COPY BIBLE vs. HARD COPY BIBLE8 REASONS WHY E-BIBLE MAY NOT BE OKAY FOR YOU IN CHURCH SERVICES 10 REASONS TO USE HARD-C...
1. You indirectly reinforce the uniqueness of God's Word.2. Distraction free reading from other applications in mobile devices.3. The temptation factor of checking other application in your mobile devices while in church is eliminated completely.4.
When your Pastor's words and ideas are more valuable to you than the Bible; even if it contradict the Bible.When you seek to know more about your Pastor rather than knowing more of God.When you celebrate and talk more of your Pastor than you talk o...
If there is a phrase that is commonly used by Africa Christians especially during prayer is the phrase "Holy Ghost Fire". Have you ever stop to think what is the meaning of this phrase "Holy Ghost Fire"? What it is origin? Is it biblica...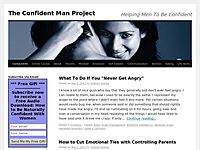 Hey guys, it's Graham here, and I want to talk about the five states of self-confidence so that you can build your confidence more quickly. Now, all of us go through these different states of various different points in our life and at different ti...