Archie Thompson Blog Posts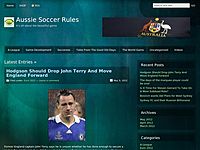 It's has been quiet and very understated but the revolution taking place with in Melbourne Victory is very very real. They spent most of last season struggling to kill teams off even with Socceroos legends Harry Kewell and Archie...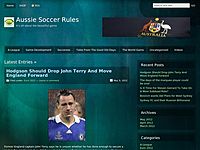 Melbourne Victory boss Ange Postecoglou gave one of the greatest ever speaches in football history yesterday when he talked about the disappoinment of losing star player Harry Kewell. If Victory fans needed any more evidence of why the former South M...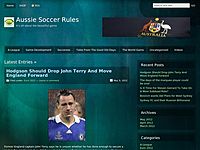 If the Socceroo's thought that they were going to have it easy in their upcoming World Cup Qualifier against Oman they better think again. Not only will they have to battle against the oppressive heat but also a side that is looking to restore nati...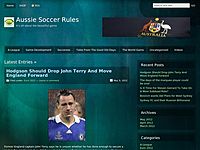 Melbourne Victory striker Archie Thompson has praised Socceroo boss Holger Osieck for picking his squad on form rather than reputation calling him "honest" for his approach. 33 year old Thompson has often found himself on the fringes of the inter...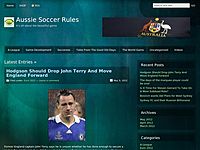 Melbourne Victory's glamour friendly match against Greek giants Olympiakos turned to something of a damp squib with new coach Ange Postecoglou watching his new charges succumbing to a 4-1 defeat in front of just 16,000 spectators. It had been hoped...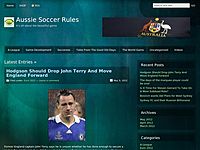 Former Socceroo goal keeper Mark Bosnich has told Fox Sports News and Views that he thinks former Liverpool and Real Madrid star Michael Owen could find himself playing in the A-League after being released by Manchester Utd. "It would be absolu...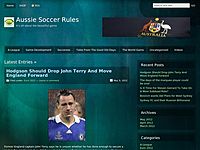 FREE ASIAN CHAMPIONS LEAGUE BETS It is so true that sometimes you have to take two steps backwards to reassess your situation before taking the necessary steps move forward further than you ever thought possible. History is littered with stories of...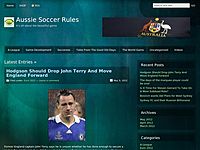 When the A-League first started the introduction of the marquee player who could be paid outside the clubs normal salary cap was meant to allow clubs to attract big name stars which would in turn increase their profile and put bums on seats. But a re...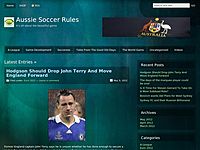 There is no doubt that the appointment of Ange Postecoglou as manager of Melbourne Victory is a real coup for the club. The history making former Brisbane Roar coach seems to have everything that you could ever want in a man to lead your football te...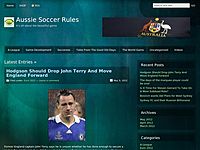 Melbourne Victory released a statement last night suggesting that star striker Archie Thompson could be in trouble with the law after an  alleged domestic dispute with his wife Emily. The clubs managing director, Richard Wilson, said the club were s...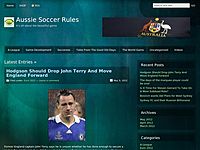 According to SBS TV show The World Game Melbourne Victory will unveil Ange Postecoglou as their new coach as early as next month. The 46 year Brisbane coach has been the number one target for the Melbourne board ever since they sacked Ernie Merrick b...