Army-fritz And Macziol Blog Posts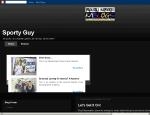 Maybe you're wondering what course I'm taking up at UPLB. Well, being a sports blogger doesn't necessarily mean the blogger is a Journalism, MassCom, or DevCom (i.e. Development Communication) major. It's time to fuse some of my mathematician self in...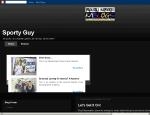 Earlier this week, I read Moira Gallaga's article on PinoyFootball.com regarding the "brutal" style of play of the AFP-based teams in the UFL, especially Air Force, whose one of its players allegedly threw a punch to a player of Kaya (I haven't seen...