Aryanna Ballerina Blog Posts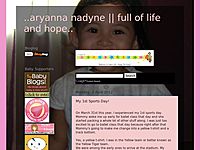 At long last, the day of my ballet concert came. The name of my concert was Sugar & Spice. It was on the 29th of April and almost everyone was there. Mommy and Mak Lel took me to the hall at noon as I had to be there early. Dadda, Tok Abah, Tok...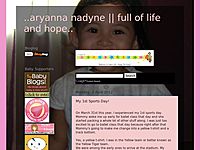 Since the beginning of February Mommy had enrolled myself in a ballet class. I've been asking Mommy for a chance to go for dance classes for the past one year and Mommy kept asking me to wait. The day came when she finally decided to take me for a...