Austin Nichols Blog Posts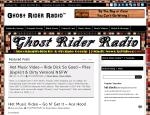 Blind Item #1: Since a reader from Ted's mailbag brought up this vintage BV, we realized that we didn't have it here!  So here it is… Thelma Turnip from 2007!  Thelma Turnip is looking rather like, well, a turnip these days. Hardl...
Release Date: TBA Cast : Miley Cyrus, Demi Moore, Ashley Greene, Adam Sevani, Douglas Booth, George Finn, Ashley Hinshaw, Lina Esco, Tanz Watson, Thomas Jane, Jay Hernandez, Marlo Thomas, Austin Nichols, Gina Gershon, Fisher Stevens, Nora Dunn Direct...