Baby's Nursery Blog Posts
It's like royalty room for prince or princess. Yes, this is royalty nursery room with mirrored furniture and bed crib from Bratt decor, crystal chandelier from Curry & Company, custom linen Austrien sheers, custom valance and drapery panels...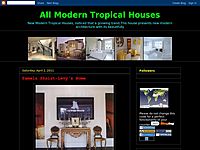 (click on the images to get a better look)Last week I photographed Lucas' room. A friend of mine who lives overseas recently had a baby girl and has forever asked me to send her pictures of the room and I never seemed to find the time. So, I decide...