Baby Idzhar Khaliq Blog Posts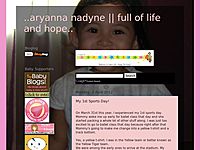 So, since everyone's away, Mommy and Dadda decided to take Idzhar and I for a short holiday trip to Johor. Yippee! On 18th of October, Dadda drove us all the way to Johor Bahru. We arrived at the hotel at around 3pm. Mommy was ecstatic becaus...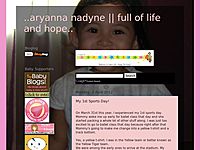 Today is the 17th October and a year ago, I became a big sister! And now, my lil brother, Idzhar Khaliq is 1, so HAPPY 1st BIRTHDAY to my lil brother. Kakak loves you soooo much....! We all do.. ;) We celebrated Idzhar's birthday a bit...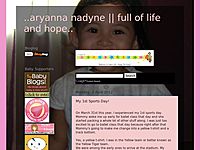 I just want to wish Ramadhan Al Mubarak to everyone who is observing this holy month. I will try my best to fast this year. I've been learning about this holy month for a couple of years at school now so this year, I'm going to try to actua...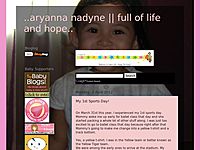 Since the beginning of February Mommy had enrolled myself in a ballet class. I've been asking Mommy for a chance to go for dance classes for the past one year and Mommy kept asking me to wait. The day came when she finally decided to take me for a...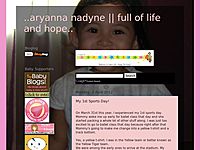 It's been quite a while...From the moment Khaliq came into our lives, we've been really busy. Just after a month Mommy delivered Khaliq, Ayah Ngah's solemnisation ceremony took place at Aunty Intan's home in Gombak. I attended the ceremony with Mommy...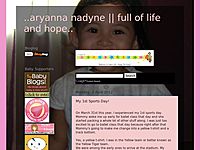 My baby brother, the latest addition to our family, baby Idzhar Khaliq was born on the 17th of October, 2011 at 5.47pm, weighing 3.41kg. Mommy and Dadda sent me to school that morning and went straight to the hospital. Tok Abah picked me up later...