Bali Daily Tour Blog Posts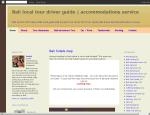 Bali Temples Tanah lot temple Ulun Danu Temple Uluwatu Temple Village TempleBali Sceneries Bali Sunset Rice Terrace Volcano & Lake Bali VillageBeaches Sanur Beach Nusa Dua Beach Kuta Beach Blue Point BeachCulture and Traditions...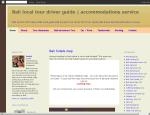 Visiting Bali, for a new visitor or first time visitor, it may confusing what to do or what to prepare to make sure all the things will works as you planned before reaching the island. there are few things related to cost of staying and related cost...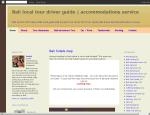 Coming with teenagers? the young and school boys may not really enjoy with sight seeing tours everyday during their holiday in Bali, they are in emotional age, and they most likely doing some extreme or challenging tours, there are lots of thin...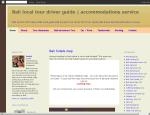 No Full Bali tour direction based route 1 Kuta Tanah lot temple Royal temple (taman Ayun) Pacung Village, The green valey Botanical Garden at Bedugul Ulun Danu Temple at Bedugul 2 Kuta Barong and keris...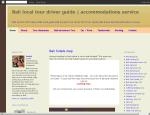 Tanjung Benoa water sport | GWK statue | Dreamland Beach | Padang Padang Beach | Uluwatu Temple | Jimbaran Bay | Surf outlet or DFS store This tour is a simple tour, The distance we visit is not very far, and they are located in an easy ro...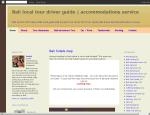 Denpasar Bali city tour | Taman ayun temple | Pacung Village | Bali botanical Garden | Ulun Danu Temple | Bedugul | Tanah Lot Temple This is the the continue of the last post of Bali most full day tour (part 1), This is a second choice tour you might...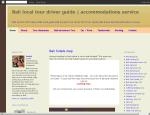 traveling in Bali? There are a lot of experiences to see in Bali. Your local tour guide and driver suggest you the list of favorite daily full day tours as follow, The tour itineraries are sorted by route.check this out for your references:Kint...