Baltic States Blog Posts
Russia's military forces have staged massive snap military drills in districts close to the border with Ukraine and the Baltic states, putting ground troopers as well as airmen and marines on full combat readiness for possible future operations."...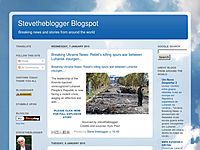 Amid rising tensions between Russia and Finland mainly due to the ongoing Russian military exercises in the area, Finland has dropped depth charges close to a suspected Russian submarine, submerged in Finland's territorial waters, close to Helsinki...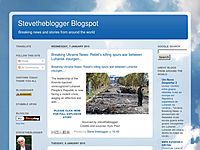 In an alarming escalation of the Ukrainian and Crimean crises amid fears of invasion by Russia, after the buildup of tens of thousands of Russian troops on the Eastern boarders of the Ukraine, the United States has sent 10 F-15 Fighter Planes to bols...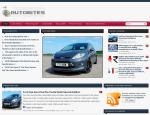 › ŠKODA delivers 80,900 vehicles to customers (January 2013: 69,500) › Best January ever; manufacturer enjoys continuing growth in 2014 › Strong growth in Europe and record deliveries in China › ŠKODA on the Move: Design and model ca...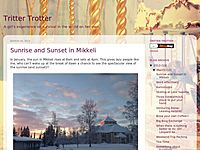 After 8 hours on the couch, we finally arrived at Vilnius. However, the sky was not very cooperative and it remained grey and rainy all day. To make things worst, we couldn't find a currency exchange, and walking on an empty stomach we found took ref...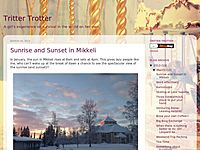 I have actually been to Tallinn before, this time is just a pass by down to Vilnius. Though summer Tallinn didn't fail to attract me with its beauty. It's completely different without the snow. :)...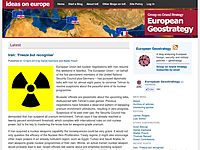 What is happening in the North? Are we witnessing the emergence of a 'Wider North', which threatens to complicate European security? What role will the United Kingdom be compelled to assume in the years ahead as the North rises to complicate the...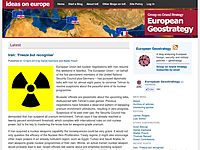 British power is too frequently under-estimated. According to current projections – economic and demographic – the United Kingdom will be the most populous and productive European power by mid-century. How can Britain capitalise on its long-term...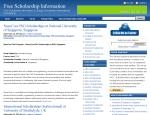 Summer Research Scholarships in the field of social sciences or humanities for the applicants of US citizens at The Kennan Institute, 2012 USA Study Subject(s): Social sciences or humanities Course... [[ This is a content summary only. Visit my webs...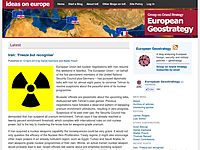 Why won't the United Kingdom accept German leadership of the European Union? What will Britain do to prevent German primacy? What might the implications be? And how can Britain contribute to a stronger Europe?