Best In Show Blog Posts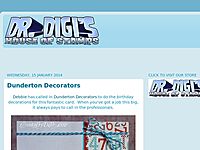 Daisy has won best in show and Bertha does not look best pleased!Woo-Hoo what a giant marrow! It will feed a whole village. Best in Show from Dr. Digi's House of StampsYou will find these images along with lots of other fabulous images...
Charlie smiled and thought it should have been him!