Bird Photo Blog Posts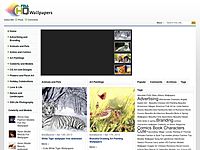 Birds in Woods Male Daurian Redstart, Wonderful shot of Little Birds in woods. Male Daurian Redstart Bird photo...
Halfway through the Project 52 challenge and it has been very hard these past few weeks to get any decent shoots in the evenings – the weather this year has been deplorable and this week was no exception. I nearly didn't bring the camera...