Cake Mix Blog Posts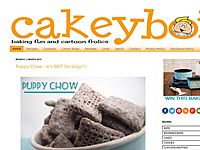 You may remember my recent fixation with birthday cake flavoured treats – krispies and bark to be exact. Well, after being sent an OXO Good Grips trigger scoop to try out (and the fact it was my 40thbirthday recently) I thought cake batter flavoure...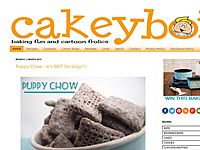 It's still birthday month here on Cakeyboi, so I though I would use up the leftover vanilla cake mix I used for my Birthday Cake BatterBark. I have made many versions of Rice Krispie Treats over the past year, so naturally I thought a Birthday Cake...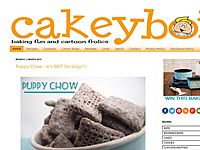 I love this stuff! I've made it for Birthday month here on Cakeyboi, but my goodness, it would be good at any time. If you love cake batter and licking out the bowl, Birthday Cake Batter Bark is for you!I have made various versions of my bark over...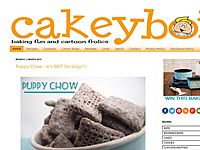 This is a bit a follow on from the cupcakes I made a couple of weeks back, using vanilla cake mix and a can of soda. That's because these cookies are also made from a box of cake mix – who knew it could be so versatile?!I saw these cookies over o...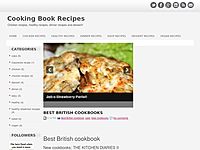 Cake recipe Honey log Ingredients for the dough: Honey - 80-90g (2-3 tbs) Sugar - 2/3 cupFlour - 2.5 - 3 cupsEggs - 3pcs soda - 0.5 tsp For the cream: sour cream 15% fat - 800ml curd cheese - 600gsugar - 1 cupCake&n...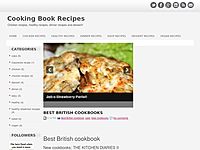 Dessert recipesCake mix recipesMarble cakeMarble cake ingredients:- 100 g of butter- 130 grams of sugar (1/2 cup)- 2 tsp vanilla sugar- 4 eggs- 80 g sour cream (2 tablespoons)- 1 tsp of shortening- 2 tbsp cocoa- 150 grams of baking flour (1 cup)Desse...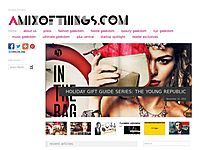 One of our staff member once brought us a good chunk of cake from an end of semester celebration. He told us that someone's mother made it and that we [...]...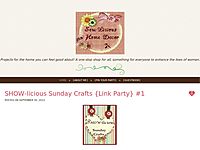 This is a great treat for Fall!  They are so EASY to make!  They taste like you've been cooking all day!  I found the recipe over at Artsy Fartsy Mama's Place.  The ingredients calls for a spice cake mix or … Continue readi...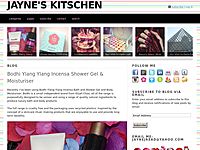 Today I've been browsing Harvey Nichols in Knightsbridge, I visited the brand new Beauty Mart concession and browsed the food hall. Beauty Mart was interesting, but it was the food hall that really got me excited and inspired this time. This mo...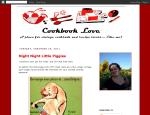 DiDi asked me to make a cake yesterday. She'd bought a Duncan Hines Dark Chocolate Fudge cake mix and a container of Betty Crocker Whipped Fluffy White Frosting. Being a self-sacrificing sort, I complied.I'd feel like a poser if I made a...