Catch Of The Day Blog Posts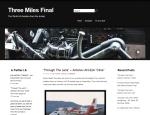 Well folks! It's November 1st! Recently passed through 10,000 hits on the site and a hardware upgrade on its way to me so things are looking up for the future. Not really much in the way of interesting traffic through … Read more »...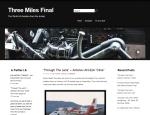 Earlier today, one of my pilots came in from a flight and showed me a picture of a twin-engine piston aircraft that I had never seen before. Not saying that I know every aircraft in the World, but it's not … Read more »...