Chinese Shrine Blog Posts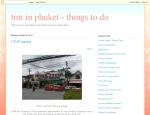 I always love to investigate the beautiful Chinese Shrines when I am in Phuket Town BUT I always feel that it is imperative to leave a donation - so when I take Jemma I always ask her to Wai when we enter and she loves to ring the bell - leaving a do...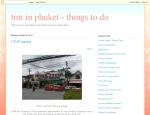 Much has been written about the improvements being made in Phuket Old Town and one of the places is Soi Rommani.It is a small alleyway between Dibuk Road and Thalang Road. As we walked along I was suddenly aware that there was the smell of Chin...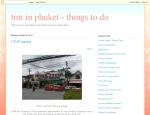 This shrine is a popular one to visit because it is near to the Surin Clock Tower Circle in Phuket Town so it is easy to find. Hok Ngoun Kung Chinese shrine is set back from Surin Circle. The shrine was built in 1926 and actually replaced a sh...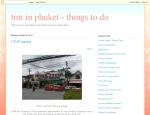 Hok Ngoun Kung Chinese shrine is set back from Surin Circle. The shrine was built in 1926 and actually replaced a shrine that suffered a fire and was destroyed – where this original shrine was placed I am unable to confirm.What is special her...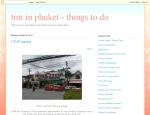 I did not know previously but this shrine was built originally in 1891 and was referred to as Chin Jia Keng Shrine but is now Sang Tham Shrine - The Eternal Light of DharmaSince then small shrine which has been undergoing an enormous amount of...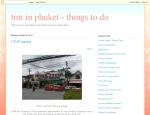 The Kuanyin image in the foreground hints of the Mahayana influences of Chinese origin. Kuanyin is a Buddhist deity found only in the Mahayana or Northern Tradition's Buddhist text. The Southern tradition typified by Sri Lankan, Burmese and Thai Budd...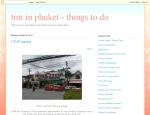 Po Ta To Sae Shrine is a Chinese Shrine which is not always visited because it is not in the most obvious place.The hill in Phuket Town is the hill where you can see a great number of Thai people choosing to walk up it in the late afternoon I n...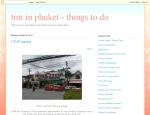 There are a number of Chinese Shrines in Phuket and I have not visited them all.View Chinese Shrines in Phuket in a larger map Bang Neow ShrineJang Ong ShrineJui Tui ShrineKiew Tian Keng ShrineLim Hu Tai Su Chinese ShrinePud Jor Chinese ShrineSan Cha...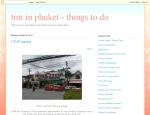 Sanjao Sam San Chinese Shrine is dedicated to Tien Sang Sung Mu, the 'Goddess of the Sea' and 'Saint Mother Protector of Sailors' and was built in 1853.The Shrine is another example of magnificent Chinese architecture that is spread throughou...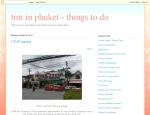 This is a wonderful place to visit if you have the time. The Shrine is being updated and being given a facelift but it is still certainly worth a visit.This visit was during the Phuket Old Town Festival.If you do choose to visit please remember...