Chocolate Sauce Blog Posts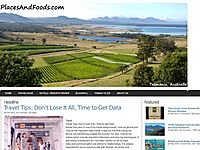 TweetTasmania 2012 Travelogue Day Three: Honey Farm, Tasmanian Gourmet Sauce Company, Ross, Bonorong Wildlife Sanctuary and Wrest Point The third starts with a drive to Chudleigh for the honey farm. Tasmanian honey farm is slightly different than the...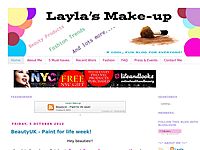 Hey my loves!! As a lot of you know I LOVE sweeties, desserts and chocolates hahaha! I was watching Nigella Lawson on TV last week and saw an amazing recipe she made for an Ice cream cake with this GORGEOUS chocolate sauce on top! The Ice Cr...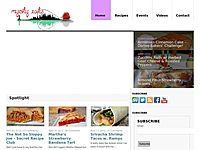 Happy reveal day! Thank goodness for the Secret Recipe Club, it's keeping me going on the blogging front. Life has felt very crazy right now but because of the set dates for the groups in the SRC I have to set aside time in my kitchen to cook a...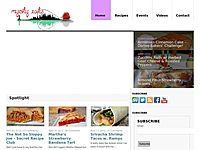 I think it's safe to say that I'm on a serious peanut butter and marshmallow kick, heck you could even throw chocolate in there! It's baaaddd. Thankfully these were made a couple weeks back, since I just had a major indulgence of Do...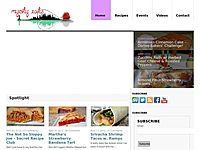 This cake was ah-maz-ing. So good in fact, that I thought about it all day yesterday. This was our Valentine's Day dessert. My handsome man told me I should call it the "8 Second Lava Cake." Not because that's how long it take...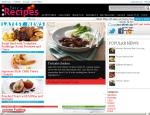 Banoffee pie in cheesecake form is the ultimate twist on this indulgent pud. Less than 30 mins preparation time 10 to 30 mins cooking time Serves 4 Ingredients For the cheesecake 150g/6oz chocolate oat biscuits, crushed 75g/3oz butter 2 tbsp clear ho...