Cognitive Dissonance Blog Posts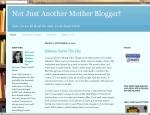 Passing gas is natural. Every creature out there has some sort of manner of expelling the gases that build up following digestion. We should all be used to it, and random public toots shouldn't even raise an eyebrow these days. Kids...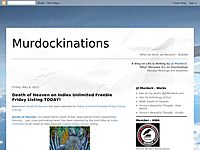 There are things in life where we are convinced we are right about them. We divine the reasons for them as 100% correct in how we view them. And yet, we are completely wrong.There are various theories about these things. But the one I'm referring to...
by George Monbiot   Those whom the gods love die young: are they trying to tell me something? Due to an inexplicable discontinuity in space-time, on Sunday I turned 50. I have petitioned the relevant authorities, but there's nothing they can d...
by George Dvorsky   The human brain is capable of 1016processes per second, which makes it far more powerful than any computer currently in existence. But that doesn't mean our brains don't have major limitations. The lowly calculat...
  "The only position that leaves me with no cognitive dissonance is atheism. It is not a creed. Death is certain, replacing both the siren song of paradise and the dread of hell. Life on this earth, with all its mystery and beauty and pain...