Crime In Japan Blog Posts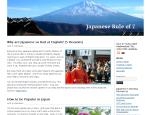 It's a funny feeling, being surrounded by a gang of cops, what with the yelling and pointing of guns and all. My first thought was, being shot to death on vacation's gonna suck. It'd started off well enough. Hidemi and I had breezed in from Han...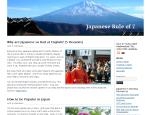 I was drinking with Sandy in the park recently. It was dark and naturally we were on the swing set. "I'll just never be happy here," she said. "Congratulations," I replied, "you're finally Japanese. Here, have a chu-hi. It's got real...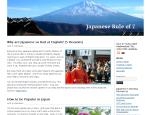 You never know what the day will bring—that's the exciting thing about waking up. So this morning, just as I was heading out for a fresh can of coffee at the corner 7-11, I noticed somebody'd pasted a scary Japanese note to the windshield of my...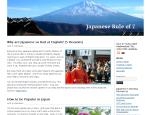 The Importance of Knowing What to be Afraid of One of the things I like best about Japan is that it's so incredibly safe. I mean, sort of. Like, you can stumble half crocked up to the ATM at midnight, take out a couple hundred buck's worth of yen...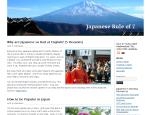 Allow me to save you some reading time today, by giving you the conclusion of this article in the first paragraph.  Because as any young lady who's visited my apartment can tell you, Ken Seeroi is all about time efficiency.  Do the dishes? Wash c...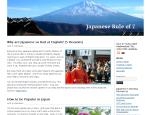 They say that no one goes through life unscathed.  But you know Ken Seeroi ain't trying to hear that.  I figured hey, move to a nice safe country with pretty girls and amazing food and just avoid that whole scathing thing altogether. Well, you ca...