Dana Crash Blog Posts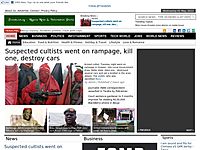 A Federal High Court in Lagos on Friday discharged its order barring the Lagos State Government from proceeding with a Coroner's inquest into the June 3, 2012 crash of an MD83 Dana Air plane in Lagos. Justice Okon Abang had granted the order stoppi...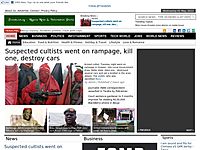 No fewer than 89 families of victims of the June 3, ill-fated Dana plane crash have been issued death certificates. Gov. Babatunde Fashola of Lagos State disclosed this on Thursday while speaking to newsmen shortly after holding a closed-door meeting...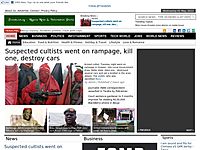 The late Group General Manager, Public Affairs Division of the Nigerian National Petroleum Corporation, NNPC, Dr.Levi Ajuonuma who died in the June 3, 2012 Dana air crash, has been fixed for September 13 and 14, 2012. A statement by Mr. Fidel Pepple...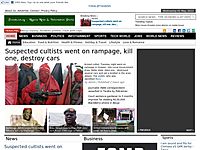 Three months after suspending Dana Air's operating license following the Dana plane crash that killed 153 on June 3rd, the federal government has lifted the suspension. In a statement sent out this evening, the Special Assistant on media to the...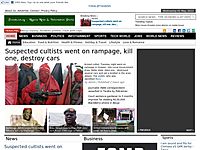 Benedict Uwalaka, Leadership nwspaper photo journalist who was battered at the Lagos State University Teaching Hospital, LASUTH, on Thursday 9 August while on duty, has been offered cash compensation, as learnt from a reliable source. The cash compen...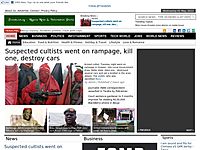 A relation of one of the victims of the June 3 Dana plane crash, Mr. Ogbonnanta Uwaeme, has said the management of the airline is not sincere and sensitive to the demands for payment of compensation. Over 153 passengers, crew and persons on the groun...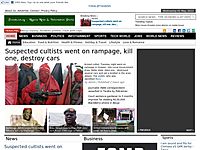 As Nigerians mourn, the Eagles coach, Stephen Keshi dedicated their victory to the families of those who lost their lives in the Dana Airline crash in Lagos. Super Eagles on Sunday struggled to defeat the Brave Warriors of Namibia in the 2014 World C...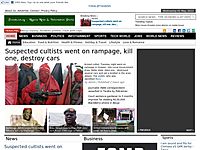 Before departure this afternoon Onyeka Anyene; Hurria Lawal; Maimuna Anyene;  Bakisumiadi Yindadi; Ebuka Enuma; Oluchi Onyeyiri; Sunday Enuma; George Moses; Ogechi Njoku; Noah Anyene; Kamsiyona Anyene; Stanford Obrutse; Kaiyenotochi Anyene; Okeke Ho...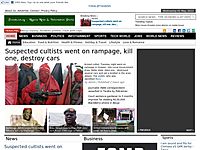 Investigations into the DANA Air crash on the outskirts of Lagos on Sunday has begun, according to the Director General of the Nigeria Civil Aviation Authority (NCAA), Dr Harold Demuren. Demuren, who spoke with the News Agency of Nigeria (NAN) , said...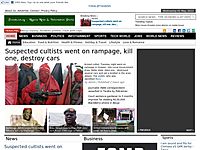 President Goodluck Jonathan on Sunday declared three days of national mourning for those who lost their lives in a Dana plane crash in Lagos, according to a statement from Aso Rock Presidential Villa. The Dana Air flight from Abuja to Lagos crashed a...