Decorating A Mantel Blog Posts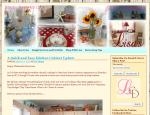 Hi All, Although you could not tell by walking outside today here in NC, Spring is right around the corner! I have been decorating my Spring Inspired Mantel for the past couple of days and today I want to share … Continue reading → Lisa...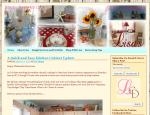 Hi Everyone, Signs of Halloween have been popping up everywhere in blog land and in retail stores right now. While my Halloween decor is still neatly packed away in storage I thought it would be fun to revisit a couple of past Halloween posts. ...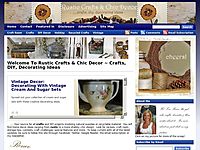 See how I used a variety of vintage and industrial finds for decorating a mantel.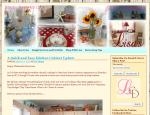 Hi All, Christmas is coming full speed ahead! Every year I find myself scrambling around trying to get everything done and I tell myself that "Next year I am going to relax." Well this year is no different. Between working, … Contin...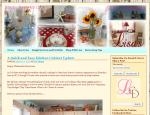 Hi Everyone, I hope this week has been going well for you. Slowly but surely I have been getting my house ready for Halloween. One of my favorite things to decorate in my home for any holiday is my fireplace … Continue reading →Lisa'...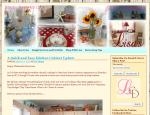 Hi Everyone, I hope you are well and staying cool. We are under a heat wave advisory here in NC. When the temperatures soar into the 100′s and the humidity makes the air so thick it is hard to breathe it is time … Continue reading U...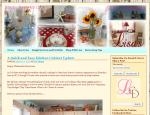 Hi All, I am sure some of you may remember my Winter Inspired Mantel Post from a few weeks ago. Well, I decided it was time to put my sweet little snowmen to bed finally. They are now neatly tucked away in the garage with the rest of my Holiday good...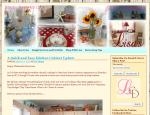 Hi All, After a VERY busy week I am happy to say my Christmas decorations are finally neatly packed in their boxes and are in their home in the garage. Whew! What an undertaking! For the past week my house … Continue reading →...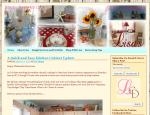 Hi All, So. Have you ever felt like you were juggling so much that you half expected the people with the "Funny White Coats" would be stopping by any minute to take you on a little trip to the funny … Continue reading →...