Decorating A Mantle Blog Posts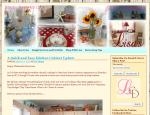 Hi All, Although you could not tell by walking outside today here in NC, Spring is right around the corner! I have been decorating my Spring Inspired Mantel for the past couple of days and today I want to share … Continue reading → Lisa...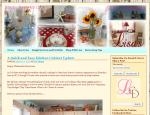 Hi Everyone, Signs of Halloween have been popping up everywhere in blog land and in retail stores right now. While my Halloween decor is still neatly packed away in storage I thought it would be fun to revisit a couple of past Halloween posts. ...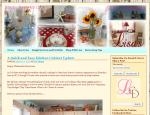 Hi All, Can you believe Thanksgiving is just a few days away? It seems as though it was just yesterday that I was carving Jack-o-lanterns and welcoming all of the little Trick or Treaters knocking on my front door! It's … Continue reading...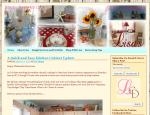 Hi Everyone, I hope this week has been going well for you. Slowly but surely I have been getting my house ready for Halloween. One of my favorite things to decorate in my home for any holiday is my fireplace … Continue reading →Lisa'...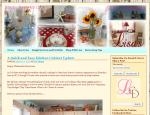 Hi All, I am sure some of you may remember my Winter Inspired Mantel Post from a few weeks ago. Well, I decided it was time to put my sweet little snowmen to bed finally. They are now neatly tucked away in the garage with the rest of my Holiday good...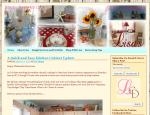 Hi All, With Thanksgiving upon us I wanted to stop in today and  express my thoughts on the subject of Giving Thanks. I am a firm believer that we should stop and take a few moments each day and count … Continue reading →...