Decorating With Mercury Glass Blog Posts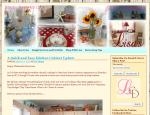 Hi All, Today I am blogging from my seat on the Amtrak train Silver Star as it whisks us away to a few days with Mickey Mouse in Orlando, Florida. Hours before we left I completed my Christmas tablescape in … Continue reading →Lisa's...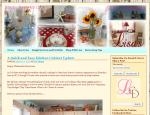 Hi Everyone, I hope you are well and staying cool. We are under a heat wave advisory here in NC. When the temperatures soar into the 100′s and the humidity makes the air so thick it is hard to breathe it is time … Continue reading U...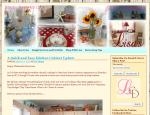 Hi All, I am sure some of you may remember my Winter Inspired Mantel Post from a few weeks ago. Well, I decided it was time to put my sweet little snowmen to bed finally. They are now neatly tucked away in the garage with the rest of my Holiday good...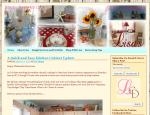 Happy Friday Everyone, Well, we are down to the wire. Christmas Eve is tomorrow! Have you finished your To-Do list yet? I would love to say I have but I still have oodles to do. Today my day will be … Continue reading →...