Delish Blog Posts
Entry #2389, May 7, 2013 Looking for a delicious recipe this spring? Try this Frittata with Asparagus, Tomato, and Fontina recipe that you and your loved ones will surely love....
Entry #2296, April 14, 2013 Happy Sunday FB! Is there anything better than enjoying a Mexican-inspired breakfast on a Sunday morning? Whether you are in the mood for a hand held delight...
Entry #2026, January 20, 2012 I am originally from Colorado and being from the southwest makes me a natural native to Mexican-inspired food. Many Sundays my family and I would go out to eat at delicious breakfast restaurants and I always remember my...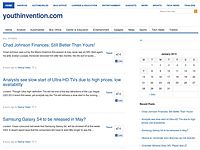 As practical jokes go, the Invisible Driver Drive-Thru Prank – as created & filmed by compulsive prankster & magician Rahat – ranks in the upper tier. For this trick, members of the audience, Rahat builds a seat cover that looks j...
Entry #1809, November 11, 2012 The holidays are here and that means warming up on cold mornings to a delicious breakfast or brunch with family and friends. There is nothing better than a holiday brunch that brings your best dishes together and celebr...
Entry #1520, August 27, 2012 Add a twist to your usual popcorn with this Vanilla-Curry Caramel Popcorn recipe. You will love the unique burst of vanilla-curry flavor combined with the sweetness of caramel. It will certainly change the way popcorn sho...
Entry #1462, August 13, 2012 Summer is the perfect time to think of light and nutritious meal that don't require a lot time slaving in a hot kitchen! With this Toasted Barley Chicken Pilaf recipe served for dinner, you will definitely find a de...
Entry #1438, August 4, 2012 Looking for a quick summertime sumptuous meal recipe? Well, you have to try this ultimate steak sandwich with grilled onions. If you don't like onions in your sandwich, you might change your mind after having a bite. Asi...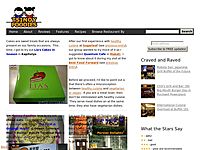 During my second visit to Best Food Forward (see previous entry), I got to try a new double fried chicken named "Chicken Delish". Unlike other double fried chicken concepts, Chicken... Read More at http://www.tsinoyfoodies.com...