Dog Aggression Blog Posts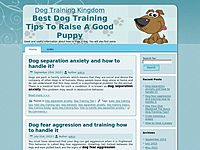 For most dog owners it could be pretty hard to understand which are the required supplies for their dogs (especially at the beginning). That's why we will try covering this topic and show you the best dog products that every dog or puppy owner...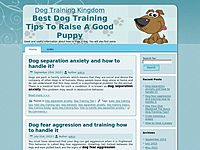 Hello. In this article we are going to show you 10 good and proven dog training methods that will help you in raising and training your dog. You should learn your dog how to behave in different situations, you can't just expect good behaviour f...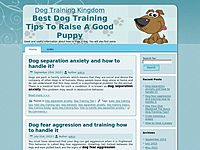 Bark control collars are great tools for dogs that bark excessively. While some barking is natural and healthy, dogs that can't seem to control their barking may benefit from collars designed to control their urge to yap. Excessive dog barking...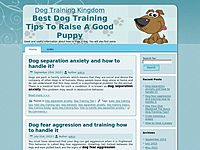 Pet owners must have noticed their dog snarl or growl when any other dog or even you approach it when it is eating. This is actually known as dog food aggression . Our Dog Training Kingdom team has seen different levels of this aggression. We manage...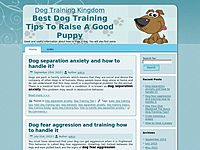 You must have observed that your dog can get aggressive when it is frightened. This behavior is called dog fear aggression. Growling, tail tucked between the legs and ears pulled back are the signs of dog fear aggression . People may confuse dog fear...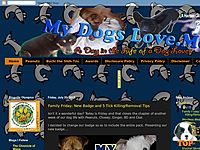 First of all, I'd like to thank everyone who's sent their heartfelt condolences and comforting comments on Ginger's passing. We are blessed to have online friends like you.Senior Dog with Aural Hematoma in Giant CrateI've had Whitey on crate rest for...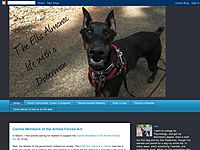 A big huge flag in the Doberman community is when a male puppy is sold to people with another male dog in the household already. Why?Well, the stories say that Dobermans can be same sex aggressive. Two males, two females, there is a chance that when...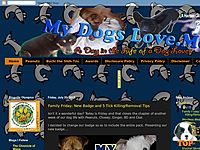 Dear friends, We are once again riddled with a stressful problem. Chooey and Rin got into a fight. It was awful. I had isolated them from each other the night before, but it wasn't meant to be. This morning, Chooey was carried back to her area w...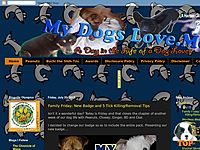 After the internet uproar of the unfair sentence on Dutch the Dog's case, I think it's just right that I make a post/ semi-rant on what to do during a heated dog fight.Why? That's because most people, no matter how reputable or genuinely go...