Donna Lacroix Blog Posts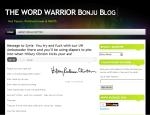 Tammy, I've had some time to really think about your responses to me over my request for you to take that blog down.  You were playing me.  Basically, you won't take it down because you thought I was "back-peddling".  I was...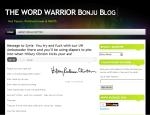 I didn't realize that the comment Donna wrote to me was to be kept between us and I published that note on my wordpress blog. I took the blog down upon Donna's request due to external circumstances beyond my control. ———...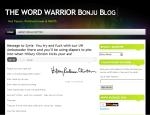 DONNA LaCROIX is a friend of mine. We have not met in person Yet we have each other's telephone numbers And we got each other's back. "Why go out on the limb for someone you don't hang out with or know personally", IR...