Erno Laszlo Blog Posts
Gulp! Let's just start with the bad news and get it out of the way. If you like the sound of this product after reading this post, you'd better have £275 spare. Yes, that's right £275. Phormula 3-9 Repair serum is a radiance boosting serum &nbsp...
Oh why does it always happen that the things that I really really fall in love with are way way way out of my price league! I recently reviewed a couple of Erno Laszlo products namely, two moisturisers from the Hollywood collection and I loved them...
Audrey Hepburn once said: "I owe 50 per cent of my beauty to my mother and the other 50 per cent to Erno Laszlo" Well. Wow. Erno Laszlo was a Hungarian Born American Dermatologist and cosmetic businessman (thanks Wikipedia!) who founded the Ern...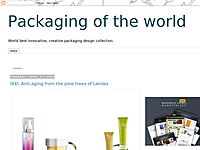 Designed by jkr (Jones Knowles Ritchie), United Kingdom.When it comes to Erno Laszlo, the name tells the story. 
Hollywood legends from Audrey Hepburn to Marilyn Monroe have entrusted their skin to Erno Laszlo's vision, using Laszlo's products...