Farmhouse Style Blog Posts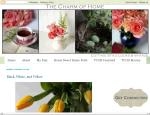 I have a French style enamel coffee pot to show off today. I am guessing this style is from the 1920's? Does anyone know? I have made a a simple Baking Powder Coffee Cake to go with this coffee. This was a recipe...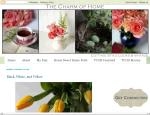 Here is a look at the dining room for Christmas. Ever since we remodeled this space this summer it is my favorite place to decorate. It is filled with pieces of furniture handed down from my family and it means a lot to me every tim...
Sunday was a scorching day in Chicago — 106 degrees in the shade according to our car's outdoor temp gauge, no joke! – and we spent it under the sun at the Randolph Street Market. My face and neck now look like … Continue re...