Fashion Magazine Pics Blog Posts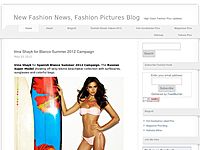 American singer Adam Levine up latest 7 Hollywood Magazine "Icons" march 2013 issue. Video: 7 Hollywood Magazine "Icons"...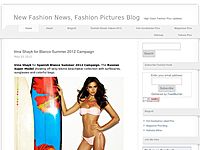 Coco Rocha on Elle Magazine Spain September 2012.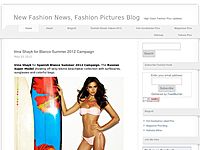 Coco Rocha on Flair Magazine Germany September 2012. Photographed by Arnaud Pyvka. Fashion Editors Carola Born & Mira Uszkureit and Makeup by Rie Omoto.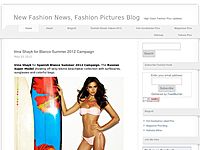 Ymre Stiekema for Vogue Netherlands September 2012. Photographed by Paul Bellaart, Editorial Marije Goekoop, Hair by Eva Copper and Makeup by Kathinka Gernant.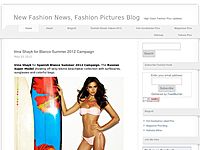 Patrycja Gardygajlo for Vogue Portugal September 2012. Photographed by Marcin Tyszka.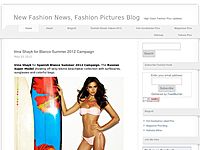 Vanessa Cruz for Marie Clarie UK September 2012. This Marie Clarie UK Magazine issue inspire on Olympic sports theme. Photographed from Jason Hetherington, Fashion Editor by Lisa Oxenham and Make-up by Mel Arter.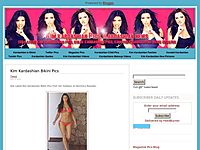 Some behind the video shoot pics of Kim Kardashian photoshoot for L'Uomo Vogue July August 2012. Photographer Francesco Carrozzini, fashion editor Rushka Bergman. Hairstyle bye David Babai and Makeup by Jeannia Robinette and Tracey Mattingly.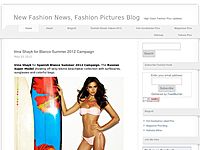 Ukrainian super model Nastya Belkina cover shoot for women's magazine Marie Claire Russia July 2012 issue. Photographed by Alexey Kolpakov.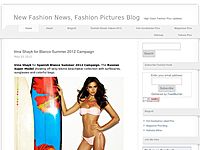 Arizona Muse for Vogue China May 2012 cover shoot. Photographer Josh Olins captures. Style by Nicoletta Santoro, Makeup by Maki Ryoke @ Tim Howard Management, Hair by Shon @ Julian Watson Agency. Selected labels from Hermès, Michael Kors and Balenci...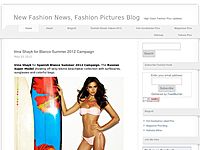 Actress Charlize Theron cover shoot for fashion magazine Vogue UK May 2012 issue. Photographed by Patrick Demarchelier...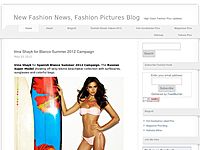 Eniko Mihalik for Vogue Germany April 2012 Issue. Photographed by Camilla Akrans. Styled by Nicola Knels, Makeup by Sil Bruinsma, Hair by Rutger. Spring fashion Dresses from Givenchy, Celine and Haider Ackermann.