Femme Fatales Blog Posts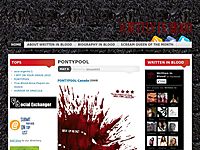 SCREAM QUEEN OF THE WEEK-OCT. 22nd-26th-JULIE STRAIN  At 6'1″ tall, Written in Blood's final Scream Queen of the Week, Julie Strain could kick your ass and not bat an eye about it. This woman is of such Amazonian proportions that t...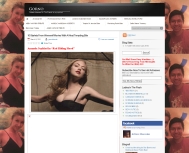 Flourishing in every genre she's been in, MONIQUA PLANTE is a versatile actress who puts the S in Sizzle! She's known for her comedy chops as well as her action starlet qualities and many have been bewitched by her gun-toting, seductive w...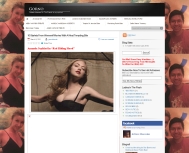 Comely brunette SADIE ALEXANDRU rightly belongs in the pantheon of foxy women who are to be desired and adored. Her debut on hit series "Mad Men" as the new SCDP secretary Scarlett should by now have plenty talking. SADIE projected the ri...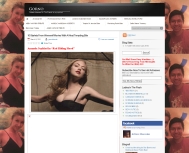 A flurry of stunning actresses is often met with euphoria and we're more than obliged to take a liking to the radiant ANNIE LYNNE MELCHOR. As she has once noted before, her meaty stuff happens in the realm of theatre but her transition to telev...