Ferm Living Blog Posts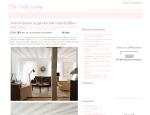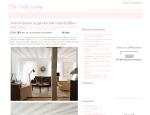 ¿Os imagináis una casa piloto así, aquí? es tan chula… bueno, poco a poco iremos viendo más cosas que se le parezcan sin que sean casas de revista de mega-diseño y carísimas… :S. Me encanta lo que han hecho las dos interioristas de...
Buenos días,Hoy el post llega bastante retrasado debido a que anoche blogger nos dio problemas y el post que teníamos programado para hoy desapareció sin más, como si se lo hubiera tragado la tierra (o, en este caso, el ciberespacio). En fin, cos...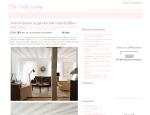 Admiro a los decoradores y estilistas  de interiores que saben con gran ingenio integrar piezas de otros estilos, que jamás pensaríamos nosotros que fueran a funcionar, en espacios que ya de por si están decorados bajo unas directrices. En este p...
Buenos días,Como os hemos ido enseñando aquí, aquí y aquí, vamos a seguir con la línea de los post ANTES Y DESPUÉS, nos encantan los resultado finales y sobre todo el poder enseñaros, en la medida de lo posible, ideas para vuestros cambios de...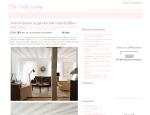 Lo que en un principio fue una pequeña necesidad, con el tiempo se ha ido convirtiendo en una afición: coleccionar paños de cocina. Un día me dí cuenta de que mis paños de cocina eran algo 'feetes', hacían bien su función, pero n...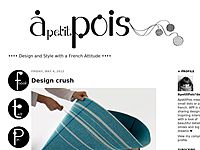 A peine rentrée de vacances (je me suis échappée au Brésil quelques temps :), et voilà que m'attend la nouvelle MORE collection de la "oh-so-gorgeous" marque danoise Ferm Living! Extraits du catalogue le temps de défaire ma valise... Just back...
três recomienda...Face Plywood Boxes de Ferm Living Hoy un detalle deco para la habitación de los peques de la casa, que ya tocaba...Con estas graciosas caras, seguro que les cuesta un poco menos recoger los juguetes :)(si te gustan pued...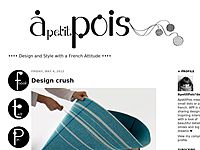 This Toothbrush Family is just too cute to not sharing it with you... 100% made from bamboo, eco-friendly from Ferm Living. Loving it! Cette famille de brosse à dent est juste trop choux pour ne pas le partager avec vous... 100% bambou elles sont e...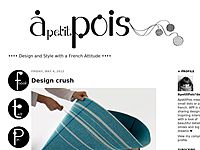 If you remember Ferm Living's last collection, here, you won't be disppointed by the Autumn/Winter 2012 one. Fresh colours, triangles, simplicity, more triangles. We love it! Si vous vous rappelez de la dernière collection de Ferm Living, ic...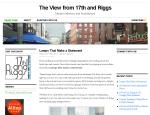 I am undeniably in love with wallpaper right now and I really love how Camilla Molders of Camilla Molders Design utilized the Wilderness Wallpaper in gold from Ferm-Living. contemporary bedroom design by melbourne interior designer Camilla Molders I...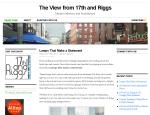 What could be better than discovering some fresh new wallpaper creations?  The wallpaper happens to be easy-to-hang as well! Check out these new additions from Ferm Living.  These are all about innovation and design and sure to add a fresh vibe to...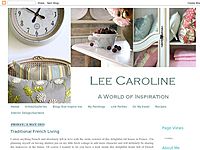 Memories of knitting…..knit one, pearl one..... kittens unravelling balls of wool....knitted hats.... earmuffs and woolly scarfs....Itchy mohair!Did you know that knitting is coming back in vogue and now we're seeing it hit our interiors, so here's...