Fertiliser Industry In India Blog Posts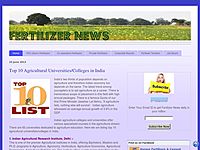 The Department of Fertilizers (DOF) expected that the demand of urea in the country by the end of 12th Five Year Plan (2012-17) will be around 360 lakh MT. At present the country have indigenous urea capacity of 220 lakh MT and 40 lakh MT from OMIFCO...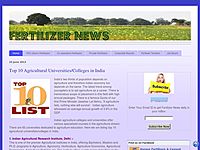 Fertilizer Association of India (FAI) demands Finance Ministry an additional subsidy increase of Rs 30,000 crore for the current year 2012-13. The original total subsidy allocation as made in the FY 12-13 Budget was Rs 65874 crore which is not...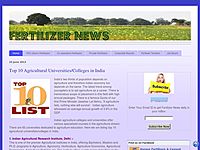 Fertilizer industry of India is facing many critical problems these days. To overcome these difficulties of fertilizer producers, Fertilizer Association of India (FAI) demands to establish a sovereign wealth fund from Government of India. F...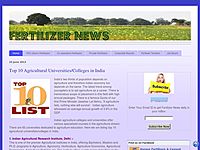 Closed naphtha-based plant Duncans fertilizer at Panki Kanpur is about to complete its rehabilitation and one of its three units is almost ready to start very soon with naphtha as the main feedstock. Reviving of this closed fertilizer unit at Kanpur...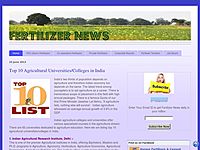 The UPA Government is afraid of 2014 general elections and avoiding fertilizers reforms. In its third anniversary report for year 2011-12, united progressive alliance (UPA) has ducks the fertilizers reforms and reiterated the benefits of nutrient-bas...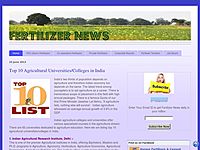 Gas pipeline work is in progress and Out of eight closed urea fertilizer plants of Government of India, three units would received gas connectivity by 2014. It shows that the prospects of revival of these public sector urea fertilizer plants are brig...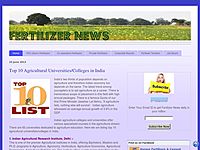 India's fertilizer subsidy bill is increasing substantially and this year it zoomed 12.65% to reach Rs 74,169.85 crore. It was Rs 65836.68 crore last year. However, the increase in FY10-11 was marginal at 2.81%. FY10-11 .... Rs 64,031.94 crore .... u...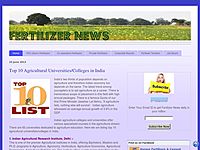 Urea reforms is needed very urgently and the capacity increase of domestic gas-based units is strongly required. There is a huge difference between the cost of imported urea and domestic urea of our gas-based units. The imported urea costs us at US $...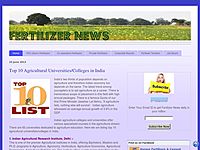 India is largely depends on Agriculture, fertilisers play an important role in the development of the economy of the country. Fertiliser sector is very crucial for the agricultural sector. So many companies in private as well as government sector man...