Fire Keeper Message Blog Posts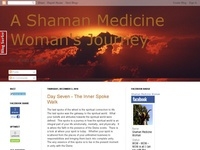 I have often shared that to journey on an expedition is to weave the mysteries of soul. When we set out to discover our true authentic self – our authentic personification in the Middle World, we must be willing to understand that not o...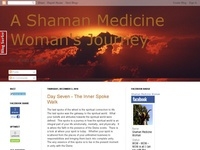 This weeks Fire Message comes from Cuauhtli Cihuatl (Eagle Woman). Twelve steps gifted and shared to navigate a spiritual journey. It is important to follow with focused intention the steps of any path you travel. The foll...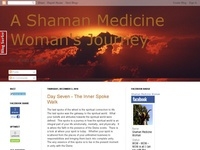 During the last quarter of 2011, continuing to this day, Spirit has asked me to work with fire. I am a being of water and earth--Pisces, Scorpio rising-- with a chart full of water, air, and earth, and one planet in fiery Leo: Pluto. The revel...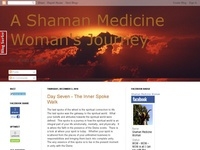 "The greatest wisdom is in simplicity. Love, respect, tolerance, sharing, gratitude, forgiveness. It's not complex or elaborate. The real knowledge is free. It's encoded in your DNA. All you need is within you. Great teachers have said that from the...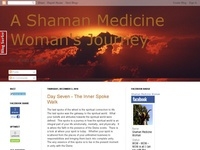 Mornings. I begin each day in the morning with a period of silence, most days a fire, and contemplation of what the sunrise will bring. My awakening begins with the morning sun that penetrates through the night time darkness. Wha...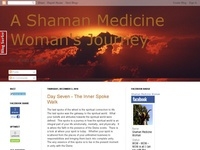 Weekly Fire Keeper Message: It's About Time ... Or Is It? L.L. Warren (SheWolf) Photo by L.L. Warren It was my honor over the weekend to be a part of a sacred fire ceremony hosted my Shaman Medicine Woman, Carla Goddard. As I prepared in advan...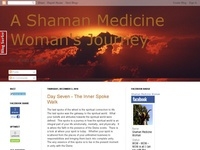 Fire Keeper's Message Despacho Ceremony with Karen Chrappa Every Despacho has its own essence, a theme that seems to infuse its creation. Even though a Despacho arises from a planned intent, elements emerge in synchronicity regardless...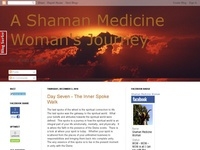 Fire Keeper's Message - Week of 11/22/11 It is vital that you find a harmonious way through this passage of time. That way is through your heart. Your heart allows for natural alignment with the heartbeat of Mother Earth - the unity...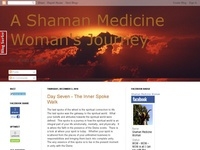 Fire Keeper Message from She Wolf ... Message received during what became a Global Shakti Fire Healing Ceremony that took place on 11/10/11. I have to say energy I felt with everyone taking part was amazing. I felt much happiness, muc...