Flavours Of Karnataka Blog Posts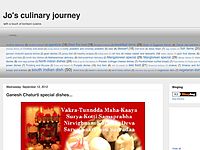 Orange kesari bhath /orange semolina puddingMy husband and kids just cannot resist eating desserts especially during festive season and our family favourite dessert is semolina pudding /rava kesari/kesari bath/Sheera but this time with an Orangy twis...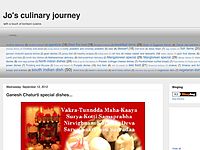 Ragi duddali/finger millet puddingRagi Duddali/pudding Ragi/ finger millet is a rich source of Calcium, Iron, Protein, Fiber and other minerals. The cereal has low fat content and contains mainly unsaturated fat. It is easy to digest and does no...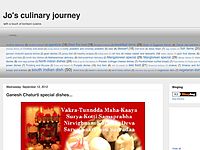 Konkani style Urad-rava dosa Here's a simple, crispy rava/semolina dosa recipe that can be made instantly.This dosa tastes almost like medu vada,no need of fermenting the batter,just grind the soaked black gram dal and prepare this crispy dosa j...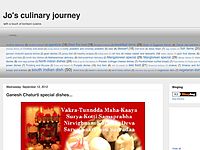 Kadambuttu is a signature dish of kodavas/coorgis.This dish is normally prepared along with coorgi chicken curry or pandi (pork ) curry .You can have it with any other curries as it is prepared with simple rice-rava or idli rava/Rice semolina.Usually...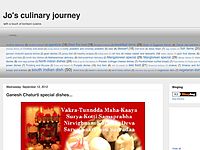 Chakkuli/chakli/murukuRecipe by Preethi baligaChakkuli/muruku is a deep fried indian snack enjoyed in every household specially during festive season,especially during deepavali,ganesh chaturthi and nagapachami.So i make sure to prepare these crispy...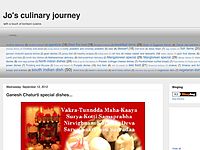 God appo/sweet paddu/...ganesha chaturthi specialGod appo is a very divine konkani dish specially prepared during ganesh chaturthi .We mangaloreans offerGod appo instead of Modak .Therefore this dish is a must on that day.'God" means sweet in konkani...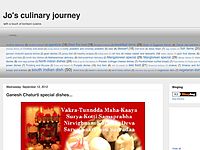 Karanji/karji kai/nevriRecipe by Preethi baligaKarjikai/karani/nevri is a deep fried dumpling that is a common Maharashtrian and southindian traditional sweet made during festivals like ganesh chaturthi,Deepavali or special occasions. It is crispy on...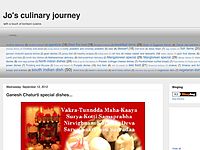 sukkale sungata (dried prawns/shrimps) Panna upkariRecipe by Preethi baligaSukkale sungat means dried prawns in konkani and panna upkari is a dry spicy dish in which we use whole lot of chilly powder or chilly paste and balance it with tamarind pulp.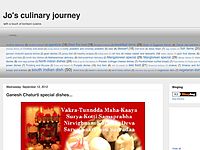 chana upkariUpkari is a dry dish usually stir fried.You can use any type lentils or beans or vegetables to prepare this easy and tasty dish.Normally we konkanis prepare this on Friday's combination with beaten rice /pova chutney or Godu povu(sweet be...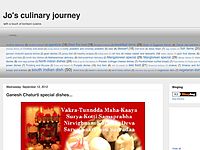 Happy Nagpanchami to all my readers!! We celebrate Nagpanchami during the month of Shravan.It is a festival of snakes celebrated on the 5th day of shravan month one of the auspicious month for hindus.we celebrate so many festivals during...