Full Of Hope Blog Posts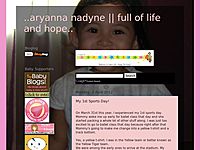 This post is looooong overdue... I've been really busy lately so sorry for taking such a long time to update this blog of mine. Syawal just ended a few days ago. The end of Syawal means the end of the Eid month. This year,...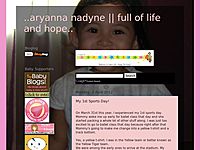 Ramadhan is almost over. Only 2 more days left to fast and then everyone will be celebrating the arrival of Syawal. As for me, my greatest achievement this Ramadhan was to be able to fast for 5 days. Although it felt like the lon...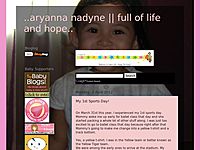 I just want to wish Ramadhan Al Mubarak to everyone who is observing this holy month. I will try my best to fast this year. I've been learning about this holy month for a couple of years at school now so this year, I'm going to try to actua...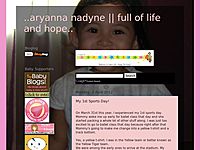 One of Dadda's cousins got married to someone from Malacca, the historic state, situated between Negeri Sembilan and Johor recently. It's about 2 hours drive away from KL so we decided to attend the ceremony. I didn't go to school that Friday, 15t...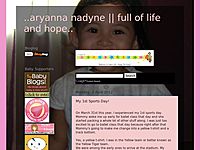 During the recent school holidays, Mommy took a couple of days off from work to spend time with my brother and I. We went back to Tok Mama's hometown in Rembau, Negeri Sembilan as it was the durian season. Idzhar had his first taste of durian and...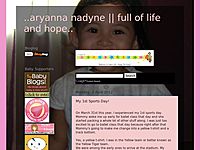 Weekends are to most something to always look forward to. That includes me! I have a lot of fun-filled weekends. Last month, on the 12th of May, Tok Mama's work place held its Family Day at Tiara Beach Resort in Port Dickson, Negeri Sembilan an...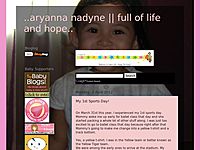 At long last, the day of my ballet concert came. The name of my concert was Sugar & Spice. It was on the 29th of April and almost everyone was there. Mommy and Mak Lel took me to the hall at noon as I had to be there early. Dadda, Tok Abah, Tok...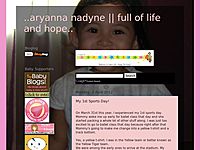 This year, my birthday celebration was different. Instead of having a party at home or Tok Abah's house, I had my 4th birthday party at a kids play area called Yukids Island. Mommy decided after seeing the place a few months back to have my party...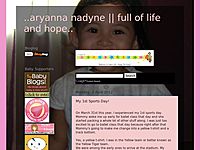 On the March 31st this year, I experienced my 1st sports day. Mommy woke me up early for ballet class that day and she started packing a whole lot of other stuff along. I was just too excited to go to ballet class that day because right after that M...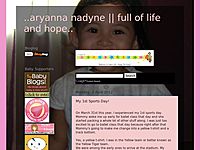 February is a month full of birthdays of the people close and dear to me. Let's see, there's Papa's, Mak Lel's, Aunty Alma's, Zariya's and Uncle Nuar's. As usual, we celebrate them all together with everyone. For Papa's, Aunty Alma's and Zariya's...