Glbtq Issues Blog Posts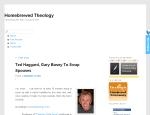 The vampirical "Kill the Gays" bill has resurrected itself yet again in the Ugandan Parliament.  The bill was last defeated in 2009, yet this time, Ugandan Parliament Speaker Rebecca Kadaga has demanded Ugandan lawmakers vote on this bi...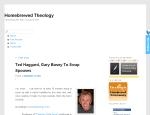 It's a cult. A cult bordering on the order of Jim Jones or David Koresh. The fact that you dress it up in Jesus and scripture doesn't make it any less of a cult. In case you've missed it, recently there has been a plethora of pastor...