Gothenburg Blog Posts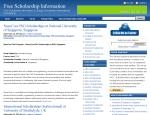 Doctoral Studentship in the Department of Chemistry at University of Gothenburg, 2012 Sweden Study Subject(s): Biophysical Chemistry Course Level: PhD Scholarship Provider: University of Gothenburg... [[ This is a content summary only. Visit my webs...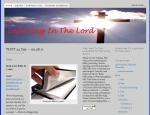 It is a common tendency for people to look ahead. They wonder—what will happen next? That's why the pseudo science of astrology is booming today as never before.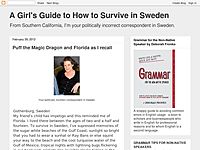 Your politically incorrect correspondent in SwedenThe movie West Side Story is fifty years old. In an interview on NPR Hispanic actor Rita Moreno, one of the original cast, says that there was only one shade of make-up for Latinos back...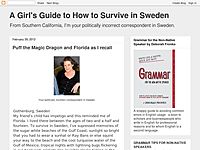 I was drinking coffee with a Swedish friend who talked about his vacation in South America. He said he had stayed in a town where they'd never seen a blond before. I asked if they had called him El Sueco or El Vikingo. He said, "No, Gringo."I t...