Happy Chinese New Year Blog Posts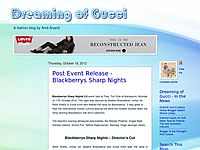 The season of love is here! Yup I'm talking about the Valentine's Day! Red is all around! Hearts, fluff and romance! Watch out for my Valentine special before 14th Feb! And, I have moved bag and baggage to Singapore! Possibly the best time of the yea...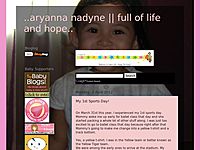 This year, Chinese New Year fell on a Monday so we had a long weekend to celebrate it. School was off for 4 days. Mommy and Dadda decided to take me to i-City in Shah Alam, just about 20 minutes drive from where we're staying. I-City is famous for it...
恭喜发财! Happy Chinese New Year or Lunar New Year 0f Dragon 2012! This is my another photo report on CNY 2012 celebration and decoration at one of the most popular festive destination in Kuala Lumpur, the Tianhou Temple (天后宫, Tian Hou Go...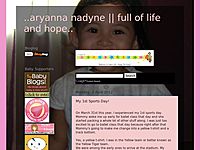 I was born on the 10th of April so that makes me an Aries, just like both my grandmas. This is what I found on Aries babies on the internet: Get ready for the ride of your life this little soul is a powerhouse of energy and talents. Active is t...