Hiroyuki Suzuki Blog Posts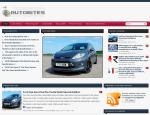 We recently reported that Yamaha appointed DDB Mudra for its first gearless scooter Ray and now the company has endorsed bollywood actress Deepika Padukone as the brand ambassador of Ray.  This is the first time that the actress will endorse an auto...
The Japanese bike maker, Yamaha Motors has announced the brand ambassador for its Scooter Range, the leading Bollywood Actress Deepika Padukone. Besides Deepika Padukone, Anushka Sharma is associated with TVS Motors, Priyanka Chopra with Hero Pleasur...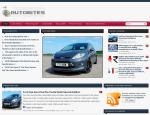 After launching successful series of Yamaha bikes in India, Yamaha will develop a motorcycle which will cost as low as INR 27,500.This will be the cheapest motorcycle in the world and it is targeted at the Indian and African market since there is a l...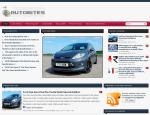 Yamaha Launches 998cc FZ1 and 153cc SZ-R New Delhi, December 10th, 2010: All set to give the year 2010 a spectacular finish, India Yamaha Motor Pvt. Ltd. today unveiled two new bikes- 998cc FZ1 and 153cc SZ-R, adding a new credo for the bikers in Ind...