Home Organizing Blog Posts
Guest Blogger #942, Entry #2354, April 29, 2013 I've been eyeballing my bookshelf and figuring out how I can make room for…well, more books, of course. I'm a hoarder when it...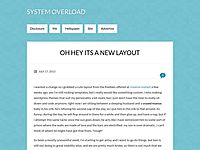 with vincent deciding he wants to be advanced and sitting up a bit early, ben and i are mad scrambling to make our house more fit for a growing kiddo. sure we did some initial baby house prepping in the … Continue reading →The post organi...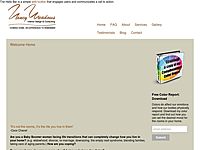 PART 1 It's January. You look outside to a bleak landscape; cold, snowy, icy, maybe rain and wind. Not exactly weather that begs us to be out-of-doors. It's the perfect time for reorganizing our home. The holidays have passed and itR...
Entry #2020, January 17, 2012 Books are part of our lives and our homes. It is where we learn so many things and develop our skills. This is why every home has to have a bookshelf to organize books. It is a piece of furniture that store relevant info...
Entry #1914, December 5, 2012 Happy DIY Saturday Stagetecture readers, the first of 2013! Every January we all try to find ways to get organized and ensuring our home is functional and renewed is essential. Today on DIY Saturday I give simple tips to...
Entry #1797, November 7, 2012 Making the most of your storage areas at home is always a great idea. You are not just doing a recycling job but also making use of your available items at home for a purpose. As the years past, the tendency is to pile u...
Entry #1793, November 5, 2012 When maximizing your space at home, you should never forget that your stairs can make a difference. It is not just a thing that you will use to go up a level. Your staircase will allow you to get extra storage for all th...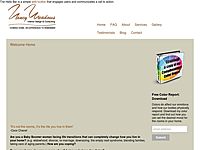 Spring is that time of year when most of us spend time clearing out stuff—closets, drawers, etc. I, like you, go to my clothes closet and drawers and start replacing seasonal items and generally weeding out things. It's the time to de-...