Home Staging Projects Blog Posts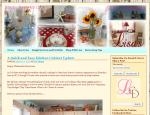 Staging A Beach Inspired Bedroom On A Budget and Giving It Much Needed Style Hi All, I have been working with a client who plans on putting her house on the market in the near future. She has two guest … Continue reading → Lisa's Cre...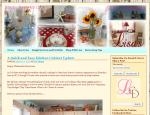 Staging A Beach style bedroom does not have to cost a fortune. With a few new accessories and redesigned thrift store finds this bedroom becomes an updated, warm and inviting place for guests. Home Staging and Decorating Services by Lisa's Creative D...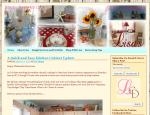 Hi All, I recently completed a project for a client and am so excited to share it with my Blogland friends. So, come on and take a tour of… A Cozy Sunroom Makeover! A Cozy Sunroom Makeover Before: My client spends … Continue reading U...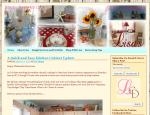 Decorating A Boring Living Room with Colorful Accessories and Giving It A New Lease On Life Hello My Dear Blogland Friends, Today I am going to share with you a little staging project I completed for a client a couple … Continue reading →...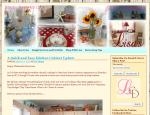 Hello Blogland Friends, Today I wanted to show you how a monochromatic, plain kitchen can be brought to life by adding a few pops of color. For the past few months I have been helping a wonderful client stage her … Continue reading →Lisa&...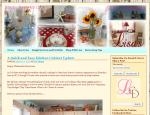 Hi All, I know you have been sitting on the edge of your seats, chewing your finger nails just waiting to see how the rest of that Colorful Beach Condo turned out! So, without further ado..here it is! Today we will be touring the second story of this...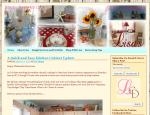 Hi All, Well, March has finally arrived! I am sure many of you are ready to say Goodbye to winter and are beginning to dream about green grass, birds singing and flowers blooming. Even though we have had a very mild winter here in Eastern North Carol...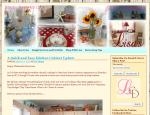 Hello Everyone, A couple of weeks ago I got a call from a very lovely lady who had just moved into the area and into a brand spanking new house. She was a little lost on decorating it with her existing furnishings … Continue reading →...