Ict Job Vacancies Blog Posts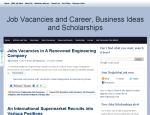 JOB: Data Manager (MRC Fajara) SALARY: Occupational Group D3/E1 END DATE: Friday, October 5, 2012 JOB INFORMATION    Applications are invited from suitably qualified candidates for appointment as a Data Manager based at MRC Fajara. The …Read...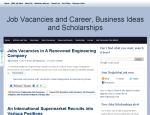 POSITION: IT DEVELOPER 1. ANALYSIS: a. Customer Service Request analysis and discussion with Customer, b. Logical design of the product (user interface, data access, security, connection with other systems, determine consequences in terms of performa...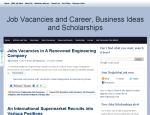 POSITION: PROGRAMMER An IT firm, BROWSER BASED NETWORK LTD is recruiting for this position. RESPONSIBILITIES: Maintain and enhance existing Web applications and all internal systems are integrated. Perform complete testing of Web applications unit an...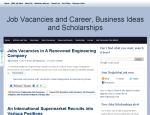 An NGO based in Abuja focused on good governance and democracy seeks: POSITION: INFORMATION TECHNOLOGY OFFICER RESPONSIBILITIES - Responsible for managing the development and implementation of operational strategies and IT policies for the organizati...