Inspirational Stories In English Blog Posts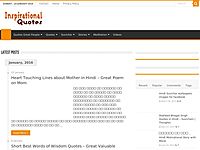 यह जिस्म तो किराये का घर है… एक दिन खाली करना पड़ेगा…|| सांसे हो जाएँगी जब हमारी पूरी यहाँ R...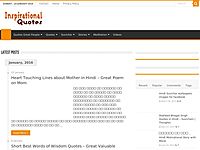 When I was a kid, my Mom liked to cook food and every now & then I remember she used to cook for us. One night in particular when she had made dinner after a long hard day at work, Mom placed a plate of bread jam and extremely burned toast in fro...