Islaam Blog Posts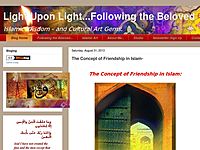 The Holy Prophet Muhammad (Sallal Laahu 'Alaiehi Wa Sallam)is mercy for all the worlds. The Holy Qur'aan declares: "Wa Maaa Arsalnaaka Illaa Rahmatal-lil-'Aalameen" [and We sent you [O' Beloved] not but as mercy for all the world]. "Aa'lam...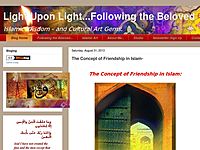 During the Holy month of Ramadaan 1.6 billion followers throughout the Muslim world break their fast following the tradition of our Beloved Prophet Muhammad [Peace be upon him] Dates, olive, pomegranate and water have a special place in the hol...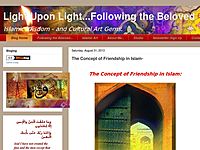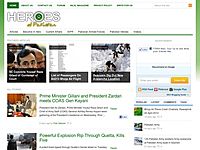 Well there has been a long layoff from my side, just about 4 months since I last updated my blog. But guess what I'm back and lot has happened since then, and the news which has taken the entire nation by storm is the assassination attempt of Malal...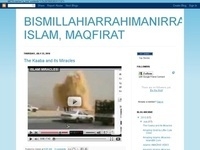 Allah is the proper name of God, however, we know Him generally through His attributes. These attributes describe how Allah manifests Himself to us. God's attributes are innumerable since human intellect cannot possibly comprehend every aspect of the...
TEN SICKNESSOF THE HEART1. You believe in the existance of Allah Ta'ala, but you do not fulfil his commands.2. You say you love the Holy Prophet Mohammed (Sallallahu 'alahi wasallam), but you do not follow his sunnah (ie, his example).3. You Read The...