James Yap Blog Posts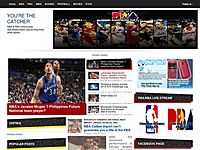 Credit to Interaksyon.com B-Meg Llamados survived a hard fought game against the Barangay Ginebra Kings 96-88 at the Smart Araneta Coliseum. Yancy De Ocampo displayed another steady performance for Tim Cone as he registered 16 points and...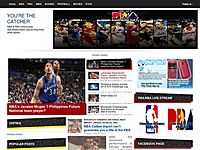 Philippine Basketball Association's finest marksmen will be in a duel once again to capture the title of this year Best Three Point Shooter in the country. The cast will be lead by Powerade Tiger's Gary David, Petron Blaze Boosters' Marcio Lassiter,...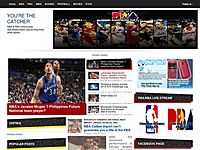 The Basketball Jersey of the controversial but charismatic leader of the B-Meg Llamados was told to be the PBA's number one selling Jersey as of today. The franchise player of the Llamados edged out the Barangay Ginebra tandem of Mark Cagu...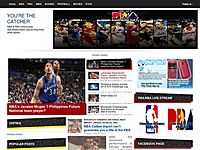 With the influx of Half Filipinos in Philippine Basketball, only few pure Filipino nowadays are making their marks in the first ever Professional League in Asia the Philippine Basketball Association (PBA). The soft spoken but deadly shooter out of...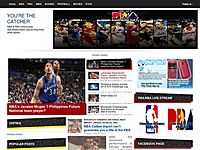 Super Bowles Despite their success with Donnel Harvey, i still think that the Tropang Texters will a hard time with the Import to Import Match-up. Donnel Harvey stands around 6-8 and his original position was Small Forward while Denzel Bowle...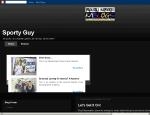 Comparing the hit Japanese basketball anime Slam Dunk and the Philippine pro basketball league PBA has become a trend recently because of B-Meg's Marc Pingris' awesome rebounding every game that is being compared to the lead character Hanamichi Sakur...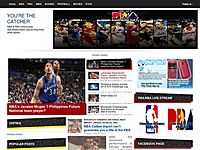 B-MEG Llamados overcome a scary first-half deficit and en route a trip to the finals as they defeat the Barangay Ginebra Gin Kings with a sounding beating 108-84. B-Meg banked on their regular locals led by James Yap and Joe Devance who s...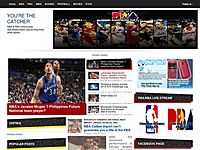 With the Original Dynamic Duo of the Barangay Ginebra Gin Kings on the limbo, KG Canaleta and Mike Cortez found their way and torched the earstwhile series leader B-MEG Llamados, 88 - 79 at the Cuneta Astrodome last night. A Sellout c...