Japanese Women Blog Posts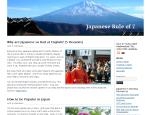 "Ah man, I'd love to have a few beers, but I promised Eriko I'd watch the kids." This is my buddy, let's just call him Joe, since that's his name. He's got two kids. So then I Line'd Dave. His wife speaks English, so to protect his id...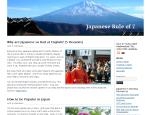 Mei's the girlfriend you'd love to have but can't, because my buddy Yuki got her first. She's got big eyes, enormous boobs, long brown hair curled into ringlets, and an ass that'll make you reevaluate your life. When Mei wea...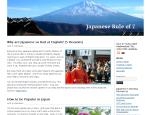 I'm probably the only person in the world who enjoys going to the dentist. But you know, between running for trains, dashing to the bathroom between English lessons, and constantly being pressured to sing Bowie at karaoke, it's the...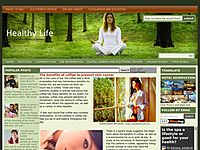 Samurai cooking. Image: program.hiff.orgIf you noticed, when you vacation in Japan or when you meet Japanese people in your town, you probably never thought: Why do Japanese people in general have a slim body. Do they do a special diet? Similarly, th...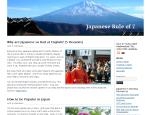 Ever since I was a kid, I've loved the outdoors—-exploring peaceful forest trails, sleeping under the stars, making fire from sticks. Plus the fact that you can pee basically anywhere. I conquer you, Nature. Take that. So when I moved to Japan, t...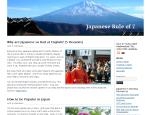 When Jasmine over at Zooming Japan asked me to write about dating Japanese women, my first thought was, "Ain't no way Ken Seeroi's touching that one." In case you haven't noticed, people are majorly opinionated about Their Japan. And not ju...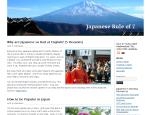 "Ken? Ken! Wake the hell up! Meet me at the station." I sat up in bed, and realized it was not my bed. Words like this are why Ken Seeroi does not answer his iPhone after 11 p.m. The dreaded Yoko was on the line, and I was in her bed. Well, at le...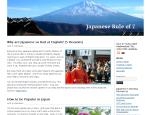 So here I am rushing home from my Japanese grocery store last month, and it's dark out and I'm carrying bags and bags full rice and vegetables and seafood. This is all part of my new diet plan, whereby I eat healthily by schlepping home nutritiou...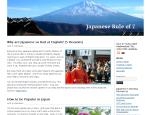 Ah, sex in Japan, always a hot topic in online forums. If you're a man, and you post:  I'm having lots of sex in Japan! then someone will surely reply:  The women you're seeing are all hoes. Or, if you're a woman and you pos...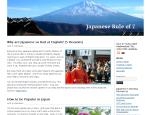 I have Japan to thank for making me gay.  I'm pretty sure it did anyway, since it's fairly dessicated my mojo.  I keep checking the mirror to make sure, but while I don't look a whole lot gayer than before, the evidence is certainly m...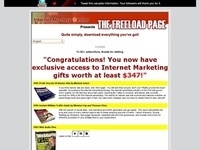 When prospects get your e-mail marketing message, they make a quick decision, usually in a couple of seconds, to open or delete it based largely on the subject line. But given the glut of promotional e-mail today, how can you convince a busy prospect...